This guide will demonstrate how to export raw data from Emperor Software, the process is identical for all version of Full Emperor. 
Launch the Emperor Software in Programmed Testing Mode and load up either your Results or Library file.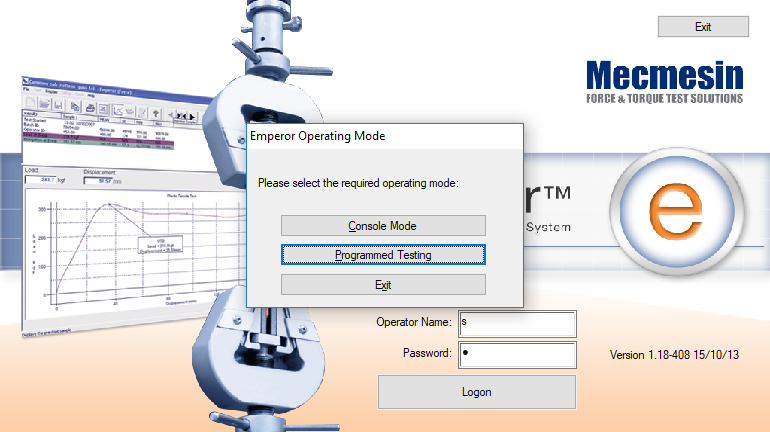 In order to export raw data it will have to be set up first, go to Setup and click 'Report and Data Export' from the drop down menu.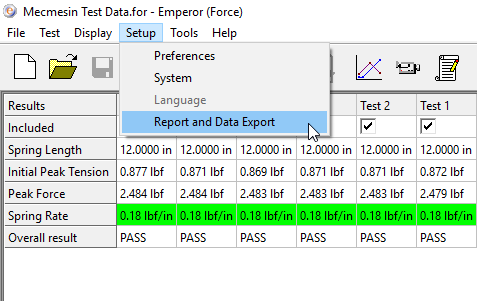 A new window will open as below to allow configuration for the export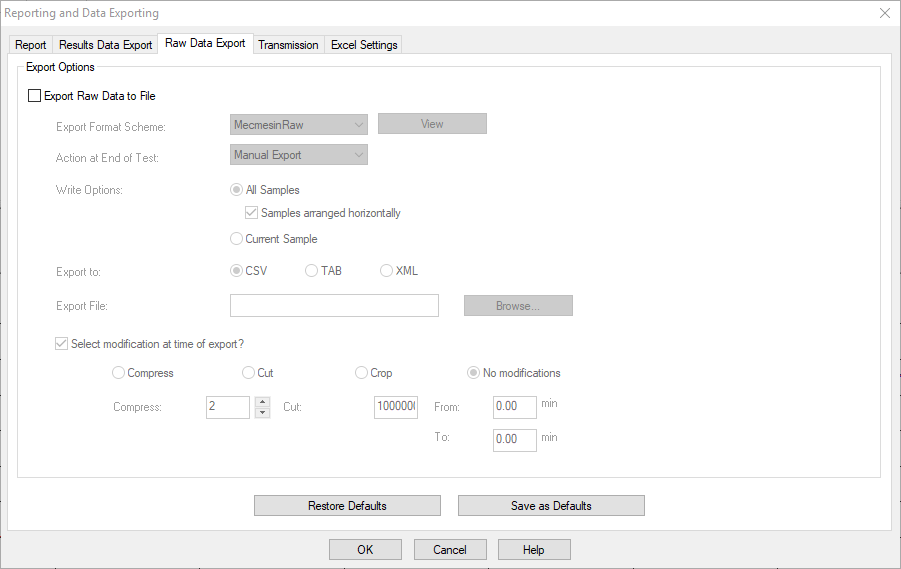 Reporting and Data Exporting Menu
Within the 'Reporting and Data Exporting' window clikc on the 'Raw Data Export' tab and tick the 'Export Raw Data to File' in order to customise the settings. 
To carry out a basic export the following can be left with the default settings
Export Format Scheme 
Action at End of Test
Write Options
Select modification at time of export? 
Select type of file under 'Export to' section which gives the option of CSV, TAB or XML. Next is the save location 'Export File' by default this is set to C:\ProgramData\Mecmesin\Emperor\Force\Export.